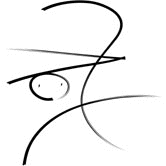 WIRE MONKEY DANCE TAKES TO THE STREETS
of Northampton with gripping physical dance on scaffolding
that investigates interdependency, vulnerability, and intimacy.
Sites, times and a google map below.
On the maps below click on the "thumb tacks" for site details.
You can reposition the map by clicking and draging.
Sunday Sept 16
site #1 12:30 pm Pulaski Park
site #2 1:30 pm Beech Tree next to 100 Elm St. on Smith Campus
site #3 2:30 pm First Churches Sidewalk, 129 Main St.
site #4 3:15 pm Corner of Strong and Main St.
site #5 4 pm Pulaski Park
More Map Controls
---
Sunday Sept 23
12 pm Florence Community Center, 140 Pine St.
1 pm Hungry Ghost Bakery, 62 State St.
2 pm Ivy wall behind Hay Market
3 pm Skate Park at Veterans' Field, 88 West St.
More Map Controls
---
Saturday Sept 29
12:05 pm Courthouse Lawn, next to Farmers' Mkt. 99 Main St.
1:15 pm Academy of Music Fire Escape, park side
1:30 pm Pulaski Park
3 pm Ivy wall behind Hay Market